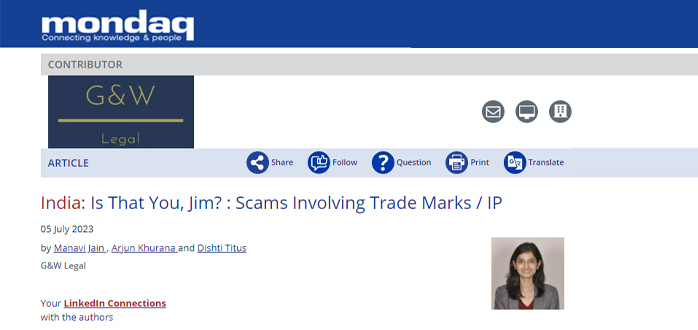 This is the digital era: there is no denying that the world is ruled by technology and the internet today. While the laws are trying their best to stay current (.in some cases, catch up!) with the changing world and its technological advancements, the 'dark side' of technology has given rise to rather creative forms of illegal activities. Here, we have discussed the issues surrounding brand / trademark misuse and infringement in the digital age – specifically in relation to online frauds and scams. It's not all doom and gloom, though: we have added some recommendations on preventive best practices as well as available options to deal with such violations (.if you found this article after the prevention window expired!).
But first….
Before we delve into the actual analysis and discussion, a quick roadmap that'll help you gain some context. The internet is called the 'web' for a reason – the way things are interconnected across this web translates into a similar entanglement of legal issues as well. The underlying issue for digital violations would perhaps, in many cases, be some form of data / privacy violation – but we're not going to be dealing with that aspect in detail in this article. We'll still be touching on this (and other incidental legal issues) to the extent they overlap with the main topic of this piece – misuse of brands in online scams and frauds.
How are Brands (Mis)Used in Online Scams and Frauds
From a brand's perspective, the core of online scams or frauds is very similar to that of 'traditional' brand violations – if we can call them that. Brand owners acquire the trust and confidence of the consuming public over the course of time – although the definition of 'course of time' in itself is now evolving. Acts of misuse / infringement of a brand are usually derived out of an exploitation of the trust and the confidence the consuming public reposes in a brand.